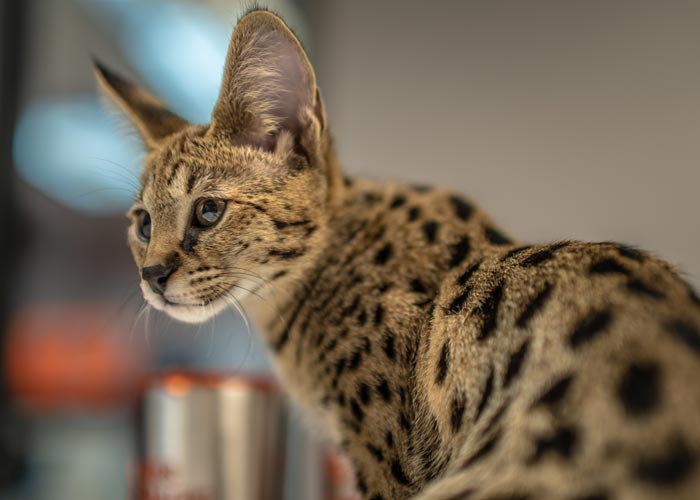 The Savannah cat is a cross between the wild African Serval and the domestic cat. This lean graceful creature is the largest hybrid cat available and has the beautiful black spots, oversized ears, and long legs of its not-so-distant Serval ancestor.
The goal at Moonlight Savannahs has always been to breed high-quality Savannah kittens that exhibit the exotic look of the wild Serval.
Top of the line cat's with F1 African bloodlines!